Dear students, dear parents,
I cordially welcome you virtually to Gamča, and I am glad you are interested in studying with us!
Gamča, i.e. the full official name Gymnázium, Grösslingová 18, Bratislava, is an eight- and four-year state gymnasium with mathematics and general classes in the centre of Bratislava. We love mathematics and boast a rich tradition, numerous successes, and a vibrant school and extracurricular life – you can learn about all this in the other sections of our website.
We have prepared this admissions section of the website directly for you in order to facilitate your decision to apply to Gamča. Here you will learn facts about us for your decision-making, practical information on the nearest admissions and subsequent steps post-admission.
One thing that we have certainly not been able to fully transfer to these pages, as it is technically not even possible yet, is the atmosphere of our school, our famous Spirit of Gamča. Therefore, see us during the Open Day, stop by our stand at the County School Fair, or ask current or former Gamča students in your area to get a taste of what Gamča offers.
We wish you a pleasant surfing of our pages!
We look forward to seeing you at the reception and keep our fingers crossed for you!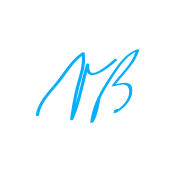 Mgr. Viera Babišová
Principal